(A) Creating Job Template
Go to Shop Admin → Online store→Customize.
Use the dropdown menu on top to select, Click on Create template.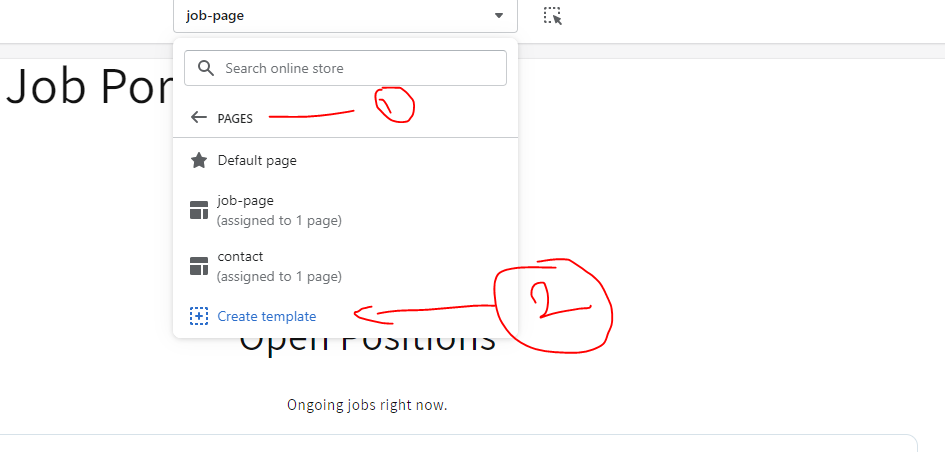 Click on Add section and select Job portal app in app section & and hit save
(B) Applying Job template to page.
Go to Admin → Online store→Pages→Add Page
On the right side on Online store block → go to Theme template
Apply the theme template you just created.