Great Now, once you have installed the app,
it's time to make it working now,
if you are confused with the final result, it should look like this :

Installation Steps:
Upon installation, the app will auto create a page template which you can find on Shopify theme admin :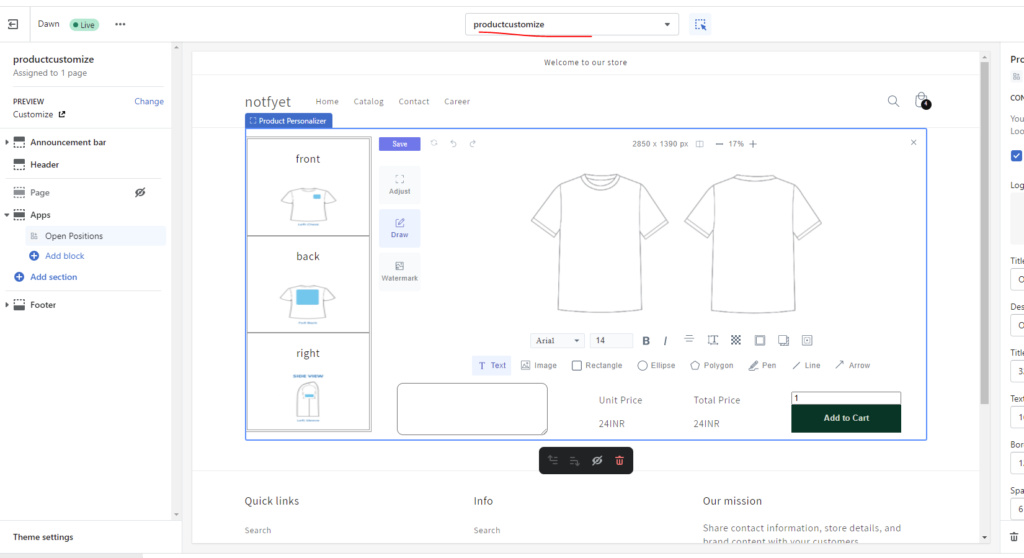 You can then customize the template as per your need ,add extra heading information etc for your customers.
Step 2 : Adding the template to a page
Go to Online store in admin panel and click on create page :
I have created a page customize , next go to theme template at bottom left and select the pagecustomize template
That's it now you can visit your customizer link , mine was :
https://notfyet.myshopify.com/pages/customize
What's next ? How the app will work after this?
We will be creating our first Customizer Product, the product will have "customize" Button which will redirect to this page
From this page the customer can customize and add his/her product to cart directly
You can view analytics at you app Menu.
Thanks,
If you have any question you can connect with me info@flydiz.com